CLIMBING GEAR SHOP
Push Climbing understands the importance of safe, well-designed, and reliable equipment. Which is why we work together with world renowned companies who specialize in producing and creating climbing gear that is truly geared to the needs of their customers. No matter whether you are a regular climber, the owner of a climbing gym, the manager of an adventure park or someone looking to set up a home climbing wall for the kids we can help you to find the equipment you need for maximum fun and maximum safety.
Push climbing is an official climbing patner or world know Decathlon - sport wear company. They have a range of products for more then 50 different sports and the last couple of years they are working closely to bring great equipment for all BEGINNERS and INTERMEDIATE climbers.
Push climbing Location at district 2 - also have a click & collect point of Decathlon. Order online, Pick up at Push.
"Mad Rock's goal from the start has been to offer the most sophisticated designs and materials at a fair price, and now more than ever our message of value, quality, durability and climbing enjoyment rings true - so much so that our competitors are increasingly following our lead. We always thought that climbing should be enjoyed by everybody - and we aim to do that with the best gear at a fair price." - Team Mad Rock
Choose the model that you like on the web-site below and order at Push.
We require 50% deposit.
delivery time 10 days.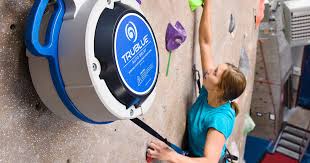 Head Rush Technologies is an engineering and design firm at heart. There's a story behind every one of our products, and all of them begin with seeking a way to use our patented technology and our engineering expertise to make adventure experiences better for users while helping facility operators improve their business.
Push climbing is an official distributor of Headrush technology in vietnam and we are ready to assit you with any inquires . Please use contact form below if you want to order equipment.
With passion for climbing!"
"Our vision is to deliver modern and eco friendly holds with the best grip possible along with the great design." - GECKO TEAM
Climbing holds are essential part of sport climbing and we glad that push climbing become a trusted distributor of gecko holds.
Please contact us directly and we will help you to make a selection of climbing holds best suitable for your project.
"Our company has focused on the R&D of the product technology innovation and the development of the core competitiveness for more than 10 years, dedicated to provide excellent service for customers, in order to become a heavy-weight solution provider in the anti-fall equipment industry in the world." - ANPEN TEAM
Please contact us directly and we will help you to PURCHASE excellent safety equipment from ANPEN.